Vimeo
And we believe that privacy, security and data management are inextricably linked.

Our digital landscape is evolving rapidly. This brings opportunities, but also many challenges. With high costs, time constraints, complex legislation and the constant threat of cybercrime, there is a growing need for appropriate solutions.

With CRANIUM at your side, you can rely on a team with many years of expertise and experience in various fields and sectors.

We offer you tailor-made solutions and advice that seamlessly fit your specific needs. This way, your organisation can benefit from secure, compliant and efficient data management and you are never alone.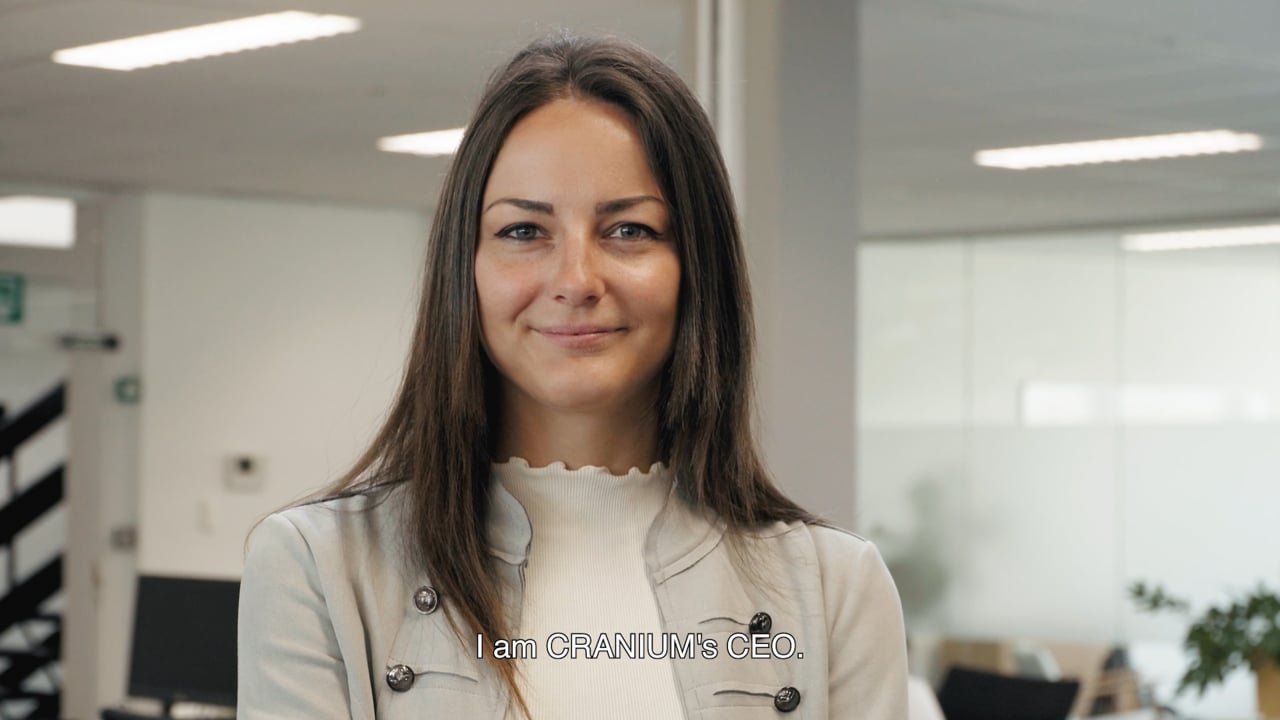 Slide 1
Meet (part) of our CRANIUM team.
Our best asset, are our people. We have a growing team of 80 employees, with a range of backgrounds, languages and experiences. Our professionals strive for excellence and are committed to provide hands-on, high-quality advice to achieve the best result.
Security Lead & Solutions Manager
HR Business Partner & Fleet Manager
Marketing & Communications Officer
Manager & Privacy Consultant
Delivery & Project Manager
Manager & Privacy Consultant
Manager & Privacy Consultant
Manager & Privacy Consultant
Manager & Privacy Consultant
Country Manager Netherlands
Slide 1
Help organisations, big and small, use their data in a compliant, secure and organised way, enabling them to make smarter business decisions.
Create a resilient environment where every organisation can responsibly and efficiently transform their data into valuable insights.
We strive to find the perfect balance between Passion for Excellence and Passion for People. Our consultants act as driven, yet understanding guides, leading the way towards a more regulated, proficient, and responsible management of data.
Slide
Practical and pragmatic.
We think outside-the-box to help you in the most practical and pragmatic way possible.
We invest continuously in our people to enable them to give you the best service.
Through our wide knowledge-base and internal knowledge-sharing, we're able to assist a wide array of organisations.
Our consultants offer you peace of mind in a complex and ever-changing digital landscape.
We provide solutions on tactical and operational level by building bridges between legal, it and business.
Knowledge is power. That's why we created CRANIUM Campus, where you can become the expert yourself.
Slide 1
You can find CRANIUM...
...pretty much anywhere. Our flexible team can operate from your own quarters, or one of our offices in Zaventem, Ghent, Hasselt, Luxembourg or Utrecht.